Paradigm Records Artists
Our Paradigm Artists are nationally recognized artists and groups who have met the developmental criteria. This includes extensive concert history, professional recordings, national promotions and consistent radio charting (Singing News & Christian Voice).
Skyline Drive
Birmingham, Alabama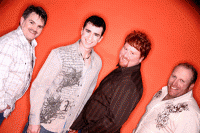 Pop Country with a Message… That's the best way to describe the sound and lyrics of Skyline Drive, a new group that is quickly making their mark on the music industry. With a fresh look and unique sound, these 4 young men from Corner, Alabama are winning hearts, fans, and most importantly "souls for Jesus" with the release of their debut albttum, self-titled, Skyline Drive. "Music with a message for Today" is how lead singer Darren Morton describes their style. "We love the fact people from the ages of 2 to 102 can relate to our music lyrically.
Visit Skyline Drive's Website
Del Way
Kerrville, TX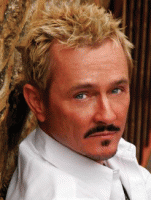 Del was not raised in church. He grew up with the sound of country music and had every intention of pursuing a country music career. He gave his life to Christ on Feb. 3rd, 1980 in a small church in Texas. He was determined to learn as much as he could about the wonderful things of God. He now pastors a church in Kerrville, TX. Though he has a very busy schedule in both life and ministry he manages to maintain a fresh love and relationship with the Lord. He makes that his top priority.
Visit Del's website
Cricket Lee
Dothan, Alabama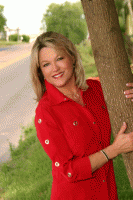 Cricket Lee has dedicated herself to serve God in a personal relationship and in service to others. Her desire is to use the talents God has given her to reach the lost, hurting and needy, and to affect a change in them that will last through all eternity. Cricket and her husband Dennis are members of Ridgecrest Baptist Church in Dothan, Alabama.
Visit Cricket's website
Tommy Moseley
Moss Point, Mississippi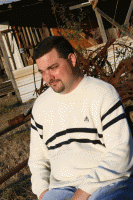 On August 23, 1984 when Tommy was 15 years old, Tommy was injured on a trampoline, which left him quadriplegic. Although confined to a wheelchair, Tommy does not let his paralysis take away the joy that the Lord and Savior Jesus Christ, has given him. You will realize after being in service with Tommy only once, that his disabilities do not stand in the way of God's power to use this willing vessel to spread the gospel for His glory.
Visit Tommy's website
Undivided
Panama City, Florida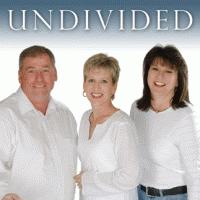 The summer of 1987 marks the year Undivided answered the call of God upon their lives to sing his glorious praises and share the Good News of Jesus Christ. Undivided puts their focus on reaching the lost and building the kingdom of God while encouraging the saints to stand fast in faith. Undivided released their first song to Radio in 2007 and it became a "Top 80" song for them.
Visit Undivided's website
Tammy Kirkland
Panama City, Florida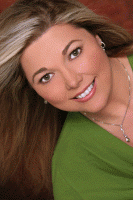 Tammy Kirkland has been in ministry for 11 years. She is loved by all who come in contact with her. Tammy has won seven Beacon Awards and has charted several national singles including: You Give, All About You, Master Of The Wind, People Of The Lord. "Tammy says "It almost seems unfair to be able to do what you love the most… sing… and it's the ministry you are called to. God is so good to me and I can't give Him enough praise for the work He has done in my life." She wants to sing every song knowing it has a message for someone listening.
Visit Tammy's website
Amy Gann
Panama City, Florida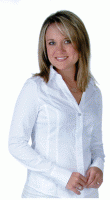 Amy has dedicated her life to serving Christ. Here are her words of how that came about.
"When I moved away from home for college, I was forced to have to discover what my faith really meant to me. I no longer had anyone to wake me up on Sunday mornings telling me to get ready for church. I didn't have my parents there to tell me what to do and what not to do. Basically, I had to become my own woman of God. This is the point in my life where I knew that God had a specific calling on my life, and that calling was through music ministry."
Amy is the daughter of Calvin Gann of the Gann Brothers.
Visit Amy's Website
Gann Family
Panama City, Florida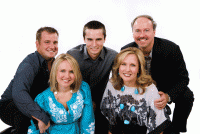 Calvin Gann, one of the original Gann Brothers felt God's leadership to begin singing with his wife and family.  Wife Debbie, daughter Amy Gann Henderson and husband Matt Henderson, son and former Gann Brothers drummer, Cory Gann.  The sound is a mixed family sound that is fresh and powerful.  "We have been singing together for many years around our home and home church, we simply felt led to take it on the road and minister as a family", says Calvin Gann. 
Visit the Gann Family Website
Fresh Anointing
Andalusia, Alabama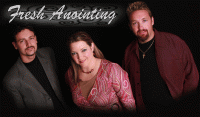 Out of the small south Alabama town of Andalusia comes a new young southern gospel group called Fresh Anointing. Formed when a youth minister of over 7 years answered the call God had placed on his life, David Wiggins stepped out in faith when God gave him the vision of a group of young people ministering through the avenue of southern gospel music. Over five years later, God is still pouring out His blessings and using this ministry to touch people everywhere. We trust you will be blessed by the ministry of Casey Williams, Michael Frank and David Wiggins. Visit their website here.