Compass Records Artists
Our Compass Artists are what we call "developmental artists". These artists and groups typically have not promoted nationally and have just started or recently formed. They are developing a concert history and are in need of professional recordings. The Compass Label exists to encourage and guide these artists every step of the way.
Heirs of Grace
Tallahassee, Florida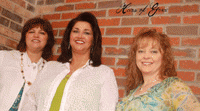 Heirs of Grace was formed in 1999. Cindy, Kerry and Michelle sing from their heart with an anointing that you will recognize the moment they start singing. You will recognize their latest single as they stay true to the sound of southern gospel music.
Visit the Heirs of Grace website!
Heavenly Hearts
Wade, Mississippi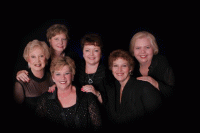 The Heavenly Hearts is made up of six ladies that have a great love for the Lord that shines forth whenever they sing. Whether in a small church or in an auditorium, the Heavenly Hearts seek to minister through song, reaching the lost for Jesus and encouraging their fellow Christians. They started as an ensemble in their home church, and they can now be found at events all over the southeast.
Visit the Heavenly Hearts website
Craig Edwards
Panama City, Florida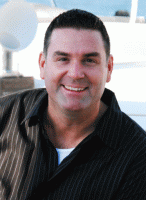 Craig Edwards was born and raised in Quincy, FL. He was brought up in a Christian home with a strong emphasis on music. Craig did not sing in public until he was 33 years old after hearing a sermon series on gifts and playing a life changing game of golf with pastor Greg Kell. The sermon series, in short, emphasized that the gifts God has given will be taken away if they are not used to glorify Him.
Visit Craig's Website
Jennifer Strickland
Panama City, Florida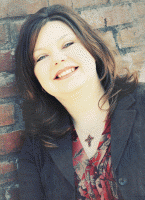 At the age of seven years old Jennifer met and discovered the love of singing for Christ in the local church. At age 18, Jennifer began writing songs and recorded a few of those in a local studio. In January 2008 Jennifer will release her second CD of original songs, entitled "I Am Blessed". Jennifer, with the support of her husband Mike, is excited about stepping into the fullness of ministry God has called her to. She is a member of ECSGMA and Paradigm Music Group.
Visit Jennifer's website
Michelle Holloway
Dothan, Alabama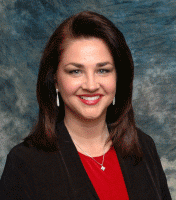 Michelle has answered the call to spread the gospel through music wherever God leads. It is her mission to use the talent God has given her to reach the lost, help people in need and worship with her brothers and sisters in Christ. Not only is her talent obvious as she sings but so is the conviction of her message. She believes every word and you feel it in her presentation. Michelle travels and ministers with her husband Brian.
View Michelle's website
Grace Bailey
Bonifay, Florida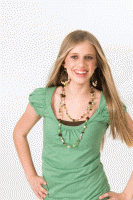 Listen to 14 year old Grace sing and your heart will smile. It's no surprise to those who hear her testimony that God had a plan for her when her parents adopted her as a baby. The dynamic vocals of this young lady far exceed her 14 years. Grace has chosen to release to radio a song she wrote for her birth mother and her adopted parents Leisa and James Bailey when she was only 12 years old.
View Grace's website.